Forensic Analyst
CVP is seeking a highly skilled forensic analyst to support the Information Security Center (ISC) program.

Major Areas of Responsibility

Serve as the Forensic Analyst for USDA ISC to support the program in operations/tier 3 activities. Specifically:
Collect information from digital devices as part of legal investigations. Creates and reports on program tasks
Recover data like documents, photos and e-mails from computer hard drives and other data storage devices that have been deleted, damaged or otherwise manipulated
Find evidence of illegal activity involving cyber crime offenses and examine computers that may have been involved in other types of crime
Use their expertise in a corporate setting to protect computers from infiltration, determine how a computer was broken into or recover lost files.
Use forensic tools and investigative methods to find specific electronic data, including Internet use history, word processing documents, images and other files
Hunt for files and information that have been hidden, deleted or lost
Help detectives, law enforcement and other officials analyze data and evaluate its relevance to the case under investigation
Transfer the evidence into a format that can be used for legal purposes (i.e. criminal trials) and often testify in court themselves.
Builds and maintains client and stakeholder relationships
Formulates and enforces work standards
Completes projects/deliverables on time and with quality
Position Requirements
Bachelor's Degree in Cybersecurity, Computer and Information Science or Criminal Justice
5-8 years of relevant forensic analyst experience will be accepted in lieu of education
Ability to obtain a Public Trust clearance (MBI)
5 years of experience in forensic fields
Desired Skills
Certified Forensic Computer Examiner (CFCE) certification

Customer Value Partners, Inc. is a VEVRAA Federal Contractor and an Affirmative Action and Equal Opportunity Employer. All qualified applicants will receive consideration for employment without regard to race, color, religion, sex, national origin, protected veteran status, or disability. Customer Value Partners seeks to provide employment opportunities for protected veterans and individuals with disabilities.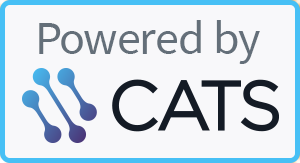 Don't see an opening in your field? Click Register above to create a general application.