Proposal Analyst
CVP seeks a knowledgeable Proposal Analyst to join our highly collaborative and efficient team. The professional in this role is a key member of CVP's Growth organization, having responsibility for coordinating, managing, and facilitating all phases of CVP's business development process. The Analyst will participate in capture activities as required including development and submission of RFI responses.

In response to U.S. Government requests for proposals (RFPs), develop a response strategy from proposal schedule to successful submission for review and approval. Collaborate with Subject Matter Experts (SMEs) and participate in bid/no bid decisions, develop proposal outline, coordinate assignments across the company, schedule and lead strategy and color reviews, prepare documents for review, consolidate proposal feedback/comments. Provide proposal development support, e.g., tailoring resumes, past performances, and reusable content; editing for consistency and one voice. Coordinate with partners when responding to RFP (prime and sub).

Major Areas of Responsibility


The Proposal Analyst will provide capture analysis and proposal development support, including developing the proposal schedule and coordinating team compliance with the proposal schedule, coordinating proposal team input, developing subcontractor data calls, coordinating with subcontractors, scheduling and coordinating proposal reviews, tailoring resumes and past performances to meet request for proposal requirements, building compliance matrices and compliant proposal templates, tailoring boilerplate content to meet RFP requirements, support technical editing/proofing and proposal production, as needed. Oversee proposal delivery.

Specific duties include:
Lead and be an active participant in the various proposal reviews, reviewing content for compliance, consistency, and a compelling story
Prepare and maintain RFP compliant proposals production matrices and compliance matrices
Support writers and graphic designers by coordinating graphic requests, quality control, and delivery
Manage the full life cycle of RFP analysis, response development, and submission
Gather and researches information to include in proposals, including resumes, timelines, and project summaries
Review, organize, and edit written documentation to improve clarity
Coordinate proposal efforts with the technical division, contracts department, contractors, subcontractors, finance department and human resources
Analyze RFP requirements to ensure both compliance and responsiveness
Monitor win/loss rates, and reports on other critical metrics
Provide insights, recommendations, and creative solutions based on past successes and industry best practices to develop winning proposals
Position Requirements
Bachelor's Degree in English, Business, History, Economics or equivalent
Four (4) years of Proposal Management experience in lieu of education will be accepted
Experience working in a government contracting environment
2+ years of experience with proposal development and management
Understanding of the components of an RFP and how they drive proposal development
Excellent writing, technical editing skills; enjoys writing
Ability to coordinate activities of multiple proposal participants to meet schedule
Strong MS Word skills a must
Excellent verbal communication skills
Strong leadership to drive people and process
Detail-oriented and organized with the ability to multitask and work against strict deadlines
Desired Skills/Qualifications
Excel and MS SharePoint experience
Ability to juggle multiple tasks effectively
Strong collaborative skills
Effective in high-pressure environment
Willingness to do whatever it takes to produce a quality proposal
Attention to detail and stickler for quality
Ability to work overtime with little notice


Customer Value Partners, Inc. is a VEVRAA Federal Contractor and an Affirmative Action and Equal Opportunity Employer. All qualified applicants will receive consideration for employment without regard to race, color, religion, sex, national origin, protected veteran status, or disability. Customer Value Partners seeks to provide employment opportunities for protected veterans and individuals with disabilities.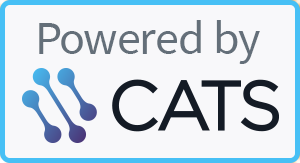 Don't see an opening in your field? Click Register above to create a general application.