Senior Apple SME Customer Support Specialist
CVP is seeking a highly talented Senior Apple SME Customer Support Specialist. This position is part of a Customer Support team across many different project teams as well as end-users. The Senior Apple SME must have experience and working knowledge of Apple products.

Major Areas of Responsibility
Support for applications, end-users, Tier 1 and Tier 2 support, as well as customer outreach and training.
Position Requirements
Minimum 3 years of experience providing desk-side customer support, including responding to and resolution of Help tickets
MS/MCP, A+, Network Plus or Security Plus certification highly recommended
Demonstrated experience of various COTs/GOTs software/hardware, and network products
Good working knowledge of WIN10, Apple products, MS Office 2010/2016, SharePoint, O365 etc.
Excellent oral and written communication skills
Minimum 3 years of experience with complex Apple System Administration including Directory Services Design, Implementation and Integration – (Active Directory, Open Directory, LDAP, etc.)
Experience creating Apple installation packages and repackaging of existing installers
Scripting using AppleScript and Unix Shell Scripts (KSH/BASH or SH)
Ability to react to customer issues and formulate resolutions quickly
Experience installing and configuring computer systems
Experience diagnosing and solving hardware/software faults
Experience logging customer/employee queries
Experience serving as the first point of contact for IT end-users
Highly knowledgeable of IT operations, platforms, functions and terminology
Demonstrated mastery of desktop systems and/or various software applications and concepts
Excellent interpersonal skills
Experience in training software applications



Customer Value Partners, Inc. is a VEVRAA Federal Contractor and an Affirmative Action and Equal Opportunity Employer. All qualified applicants will receive consideration for employment without regard to race, color, religion, sex, national origin, protected veteran status, or disability. Customer Value Partners seeks to provide employment opportunities for protected veterans and individuals with disabilities.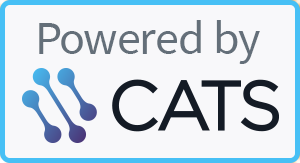 Don't see an opening in your field? Click Register above to create a general application.