Deputy Program Manager
This leadership position is located on site at the customer location, and will manage a team of 40 plus developers, engineers, analysts, and testers on a project featuring high profile, mission critical IT systems.

Major Areas of Responsibility
Leads team on large projects or significant segment of large complex projects.
Analyzes new and complex project related problems and creates innovative solutions involving finance, scheduling, technology, methodology, tools, and solution components.
Provides applications systems analysis and programming activities for a Government site, facility or multiple locations.
Prepares long and short-range plans for application selection, systems development, systems maintenance, and production activities and for necessary support resources.
Oversees all project delivery.
Position Requirements
Bachelor's Degree in Computer Science or Engineering
Must be eligible to obtain public trust security clearance
Ten years experience managing IT development teams, five of which must be managing teams of similar size (at least 40 people), scope, and complexity
PMI Project Management Professional Certification
Desired Skills
Experience in an Agile environment
Certification as a PMI Agile Certified Professional (ACP), Certified Scrum Master (CSM), and/or SAFe Certified in one or more categories

Customer Value Partners, Inc. is a VEVRAA Federal Contractor and an Affirmative Action and Equal Opportunity Employer. All qualified applicants will receive consideration for employment without regard to race, color, religion, sex, national origin, protected veteran status, or disability. Customer Value Partners seeks to provide employment opportunities for protected veterans and individuals with disabilities.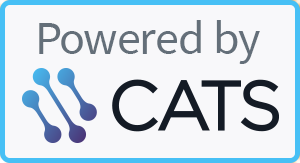 Don't see an opening in your field? Click Register above to create a general application.