Test Manager
CVP is seeking a Test Manager to lead the day-to-day testing activities required to support successful completion of test events for our Defense Health client's core applications.

Major Areas of Responsibility

• Develop and coordinate a test strategy and plan with Government Test Manager that will address and identify work breakdown structure, test architecture, schedule, deliverables, required resources, risk assessment, and quality control
• Serve as Liaison between the Test Team, DT&E Management, the Government Test Manager, the Product Manager, and the Configuration Management Team
• Maintain situational awareness of issues or situations that may impact the ability of the team to complete assignments on time and ensure that DT&E Management and Government Test Managers are kept appropriately informed
• Understand the architecture and configuration of test environments and test scenario conditions/parameters by providing overall framework for all of the tests to be performed for a test engagement, including identifying types of tests needed
• Analyze documents (e.g., design, requirements, architecture, diagrams, flowcharts) to obtain an understanding of the requirements of the test engagement
• Train and assist other test analysts in development and execution of test cases, test scripts, test scenarios and user stories
• Document and track test events in test management tool for planning, execution, and reporting phases of each test event
• Facilitate daily and weekly internal and external status meetings, trainings, and test strategy meetings to ensure testing team is well informed of ongoing testing activities, knowledgeable in all MHS applications, and identify risks early on in the project lifecycle
• Forecast for future test events to includes: scope, complexity, requirements analysis breakdown, projected hours, risks, issues, and assumptions
• Provide Engineering and Configuration Management support regarding application and environment risks, system architecture, software delivery processes, and scheduling impacts
• Experience with knowledge of military or commercial Electronic Health Records systems
• Knowledge of inpatient and outpatient clinical care workflows and scenarios
• Cache programming knowledge to support EHR Core PMO
​• Experience with Massachusetts General Hospital UtilityMulti-Programming System (MUMPS), Oracle, Mirth, IBM WebSphere, eGate
• Experience in testing Simple Object Access Protocol (SOAP) webservices

Qualifications

• Certified ScrumMaster (CSM) credentials or ISTQB Agile Tester Certification
• Experienced managing and leading testing and evaluation activities for multiple sustainment and new development releases concurrently in multiple test environments
• Must have experience in both the Waterfall and Agile development methodology, and experience using many of the agile tools included in the development/test Tool Suite (e.g. Jira)
• Experience in working throughout all phases of the Systems Development Life Cycle (SDLC) for ACAT I or ACAT III systems is preferred
• Experience in developing, implementing, and managing test cases, test scripts, test scenarios and user stories
• Experience creating and using Requirements Traceability matrices to manage testing scope and track defects
• Experience designing, implementing, and conducting test and evaluation procedures to ensure functional and non-functional requirements are met
• Experience providing testing subject matter specialist know-how for the support of user requirements of complex to highly complex software/hardware applications
• Bachelor's degree with minimum 2 years of relevant Health IT Testing experience or a minimum of 4 years of relevant Health IT testing experience without a Bachelor's degree.


Customer Value Partners, Inc. is a VEVRAA Federal Contractor and an Affirmative Action and Equal Opportunity Employer. All qualified applicants will receive consideration for employment without regard to race, color, religion, sex, national origin, protected veteran status, or disability. Customer Value Partners seeks to provide employment opportunities for protected veterans and individuals with disabilities.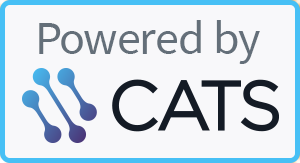 Don't see an opening in your field? Click Register above to create a general application.