Program Manager
CVP is looking for an experienced Program Manager Alternate to monitor the performance of the work associated with the Development, Test and Evaluation (DT&E), and act on behalf of CVP.

Major Areas of Responsibility


· Serve as overarching contractor authority for execution of this contract that directly oversees the DT&E Team supporting our client.

· Maintain and manage the client interface at the senior levels of the organization

· Responsible for successful completion of all tasks and deliverables as required in the Performance of Work statement

· Responsible for ensuring conformance with program task schedules and costs

· Support subordinate Managers in identifying, mitigating, and managing program risks associated with all aspects of the delivery of services under this contract with the Government
. Responsible for understanding MHS enterprise architecture, business process and policies in in support of legacy
systems and future Electronic Health Records (EHR) modernization efforts


Qualifications



· Bachelor's degree in IT or Engineering field with 8 years of relevant program management experience, and
3+ years health IT project experience

· Possess experience with organizing, directing, and managing contract operation support functions, involving multiple, complex and inter-related project tasks for clinical systems

· Lead IV&V for integrated clinical applications developed across multiple program offices

· Manage teams of contract support personnel at multiple locations

· Experience in agile development projects, demonstrating deep understanding of IV&V roles across waterfall, hybrid-agile,
and agile methodologies

· Experience maintaining and managing the client interface at the senior levels (multiple GS-15 or equivalent and above) of
the organization

· Experience engaging with customer and contractor personnel to formulate and review task plans and deliverable items

· Experience ensuring conformance with program task schedules and costs
. Possess understanding of MHS enterprise architecture, it's legacy systems, and the DHMSM effort

Customer Value Partners, Inc. is a VEVRAA Federal Contractor and an Affirmative Action and Equal Opportunity Employer. All qualified applicants will receive consideration for employment without regard to race, color, religion, sex, national origin, protected veteran status, or disability. Customer Value Partners seeks to provide employment opportunities for protected veterans and individuals with disabilities.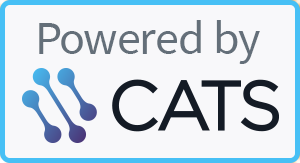 Don't see an opening in your field? Click Register above to create a general application.