Software Architect
CVP is seeking a highly talented Software Architect who will be responsible for making design recommendations and choices, coordinating and overseeing technical standards, including software coding standards, tools, and platforms.


Major Areas of Responsibility

Extensive understanding of architectural styles and design patterns.
Familiarity with several coding and computer languages.
Experience with database design and data modeling.
Develop architectural solutions for databases, user interfaces, and web services.
Conceptualize software solutions to address particular customer needs.
Evaluate and propose platforms and coding standards to be used in project development.
Evaluate existing software solutions to identify areas for improvement.
Guide modifications for existing software to upgrade performance.
Experience with agile development methodologies.
Position Requirements
Bachelor of Science degree in computer science, engineering or related field.
8+ years of experience in leading full lifecycle and O&M software development projects
Experience providing strategic technical consulting to senior Federal customers.
Ability to communicate effectively to a wide range of technical acumen, including the CIO, Branch Chiefs, and staff.

Customer Value Partners, Inc. is a VEVRAA Federal Contractor and an Affirmative Action and Equal Opportunity Employer. All qualified applicants will receive consideration for employment without regard to race, color, religion, sex, national origin, protected veteran status, or disability. Customer Value Partners seeks to provide employment opportunities for protected veterans and individuals with disabilities.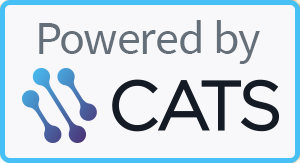 Don't see an opening in your field? Click Register above to create a general application.