Enterprise Architecture Lead
CVP is seeking a highly talented Enterprise Architect to lead a team of architects using your extensive technical & digital experience to deliver enterprise digital transformation across all core domains (business, application, data and infrastructure)


Major Areas of Responsibility
Lead a team of 6 development, data, and user experience professions in supporting various programs and activities of the CIO.
Position Requirements
Bachelor's Degree in computer science or a related field.
At least 10 years' experience in a software architect role including design and development of large-scale enterprise architectures.
Experience providing strategic technical consulting to senior Federal customers
Ability to communicate effectively to a wide range of technical acumen, including the CIO, Branch Chiefs, and staff.

Customer Value Partners, Inc. is a VEVRAA Federal Contractor and an Affirmative Action and Equal Opportunity Employer. All qualified applicants will receive consideration for employment without regard to race, color, religion, sex, national origin, protected veteran status, or disability. Customer Value Partners seeks to provide employment opportunities for protected veterans and individuals with disabilities.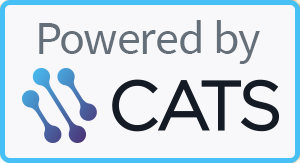 Don't see an opening in your field? Click Register above to create a general application.